Hattie Buckwell is an Illustrator based in lovely Bristol, UK


She works with watercolour & ink to paint an illustrated world. Look closely to see the tiny surfers amoungst inky turquoise waves and secret pools for wild swimming.

Explore the series of Dreamscapes within Roundscapes glimpsing into homes from around the world. Collections of noctournal animals perch on the phases of the moon and cats of all shapes and colours gather together in a velvet clad cinema.

A love of circles and patterns is playfully populated with the wildlands of adventure, carefully arranged snow-capped mountains and the never-ending infinity shoals of watercolour fish.

There's so many mountains to climb and oceans to swim.

Let's go!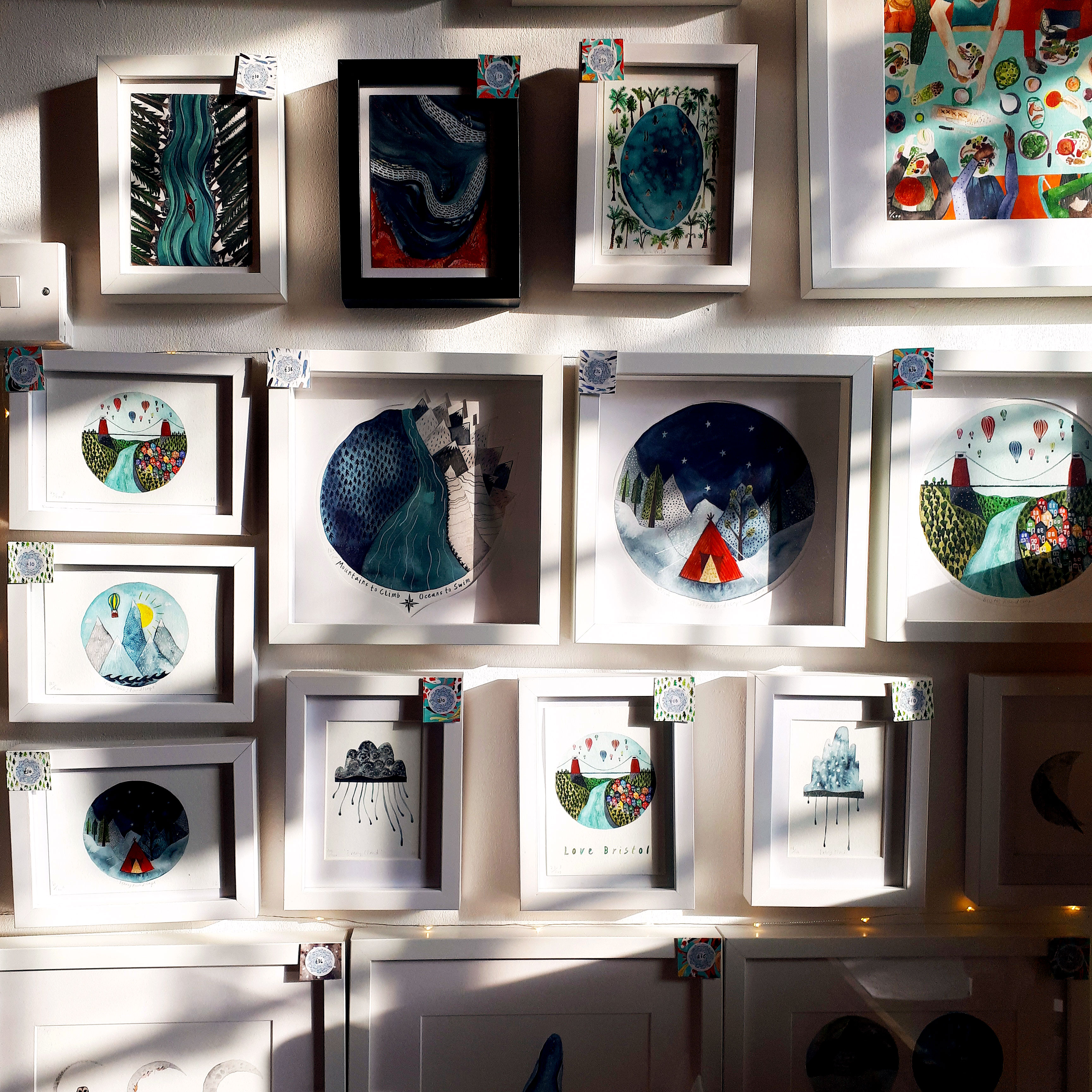 Her illustrations are available as limited edition high-quality Giclee Prints, signed and editioned by the artist.
Interested in purchasing original paintings? Get in touch to see what's available.
Have a browse of the
online shop
to see Art prints, illustrated cards & pin badges.